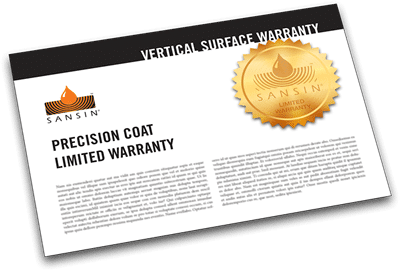 Sansin offers industry leading warranties in partnership with our clients for replacement product based on the exposure, substrate, as well as the number of coats, finish type, opacity and characteristics of the finish.
Warranties can range from 2-5 years for horizontal surfaces, and for vertical surfaces, up to 20 years when using our exclusive Naturals Plus collection on rough or textured surfaces.
Naturals Plus offers various pigmented options for increasingly longer maintenance intervals, while letting the grain show through and retaining optimal clarity.
Warranty program requires:
Applicators comply with manufacturer recommendations and prescribed quality control systems and procedures
Warranty and Sansin Care registration by building owner
Pre-finisher/applicator must complete and submit record of Quality Control application and retain control samples
Contact Sansin for more details at precisioncoat@sansin.com