There are a variety of engineered wood products on the market, designed by optimally orienting wood strands, veneers or laminations. They use structural durable adhesives, nails or even dowels to also form larger composite products. In this way, wood's natural strength characteristics are manufactured with engineered properties that increase density, strength and load-bearing characteristics for construction and the growth specifically in mass timber.
Sansin Precision Coat Factory Finishes provide protection for not only what you see, but for what you don't see.
Our undercoats, such as KP-12, play an important role in providing full bio, UV and water protection through every phase of the construction process. Whether it's plywood or Veneer Lumber to Glulam, CLT or DLT, we have undercoats and finishes to highlight another one of wood's strengths: its beauty.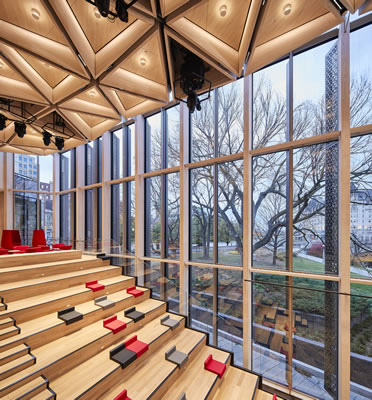 Recommended Products
---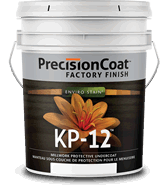 KP-12
---
Dramatically improves topcoat performance for timbers, dimensional laminated lumber and engineered wood, while also protecting wood during construction. Can be used as the first coat of an architectural coating system.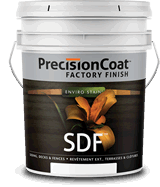 Precision Coat SDF
---
Precision Coat SDF provides tough, effective protection for wood siding.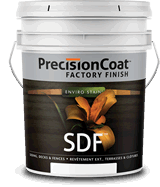 Precision Coat SDF Topcoat
---
SDF Topcoat is a durable top-coat system that can be applied to any SDF base coat system – for substrates including siding, logs, and timbers.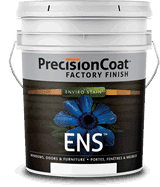 Precision Coat ENS
---
ENS is a tough, durable satin two-coat finish that can be applied to virtually any surface – from millwork, to siding, to decks and even to improve the performance of other coatings.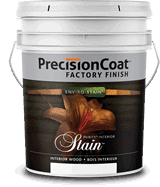 Precision Coat Purity Stain
---
Available in a wide variety of striking colors, Purity Interior Stain is designed to penetrate deep into wood for lasting color and exceptional beauty.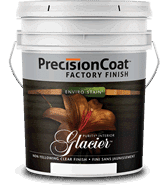 Precision Coat Purity Glacier
---
When you need a tough, non-ambering finish that offers glass-like beauty and clarity, choose Precision Coat Purity Glacier.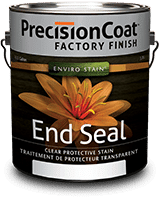 End Seal
---
Sansin End Seal provides a functional and comprehensive protective water barrier that prevents moisture absorption and fast water evaporation from cross cut ends on logs, sawn lumber and cross laminated timber (CLT).