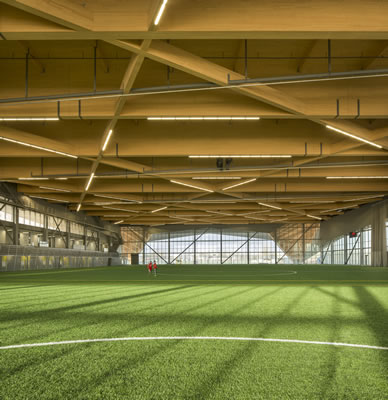 Sustainablity. Aesthetics. Durability. All this and more are drawing architects, engineers and builders to choose wood as the building material of choice.
And, Sansin stands ready to deliver the most expansive and tested set of machine coat products. Backed by over thirty years of proven performance with large commercial, residential and mass timber wood buildings and structures, Sansin is the global leader in developing high-performance factory finishes that set the benchmark for environmentally friendly formulas.
Along with market-leading products, Sansin has the research, development and technical expertise to support the development of wood buildings from design recommendations, coating specifications and quality control processes for application – all with an eye on how decisions impact wood beauty, performance and maintenance.