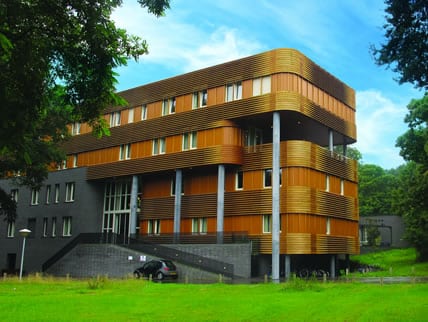 The selection of modified woods continues to grow. Many are modified through either temperature or chemical process to withstand high moisture environments, deliver high dimensional stability and overall durability.
Sansin has developed specially formulated products and colors to work in concert with these modified wood types to deliver not only performance, but also exceptional clarity.
Accoya™
Accoya® wood is produced using a proprietary patented process which converts sustainably grown softwoods into wood that matches or exceeds the durability, stability and termite resistance of tropical hardwoods. Sansin's SDF and Eos/Ardera products are one of the few wood coatings endorsed for protecting Accoya wood. Our multi-coat systems will help you create just the right look, in tandem with the right level of protection.
Thermally Modified Wood
Thermal modification or heat treatment is a technology that allows for upgrading of lower durability softwood into wood products of constant quality through thermal modification at relatively high temperatures of 230°C-260°C (436°F-536°F). Wood species such as beach, birch, poplar and alder can be modified to become value-added products for use in interior and exterior applications.
Sansin advises the selection of darker tones for thermally modified wood due to its sensitivity to UV degradation.
Recommended Products
---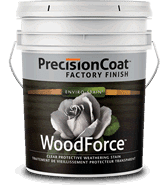 WoodForce
---
Sansin WoodForce is an ultra low-VOC, water-borne protective wood treatment optimized for factory application that aggressively repels water while allowing wood to breathe.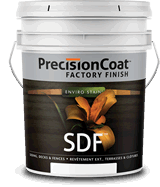 Precision Coat SDF
---
Precision Coat SDF provides tough, effective protection for wood siding.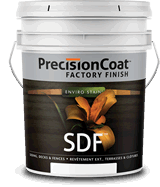 Precision Coat SDF Topcoat
---
SDF Topcoat is a durable top-coat system that can be applied to any SDF base coat system – for substrates including siding, logs, and timbers.