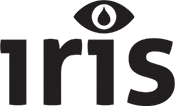 Thank you for your interest in Sansin IRIS, a program developed to help professionals achieve the aesthetic and durability objectives for wood surfaces on commercial projects.
This program will consider the impact of design and environment on wood and help design a coating system that will meet the durability aesthetic and maintenance objectives of the building owners. Along with specifications, control samples will be produced to ensure the designer, management and application contractors have a visual control reference.
Certain charges may apply for shipping & handling, or depending on sampling and consultative needs.
*To begin the process and participate in the Sansin IRIS program, you must review and agree to the Disclaimer, below.
Once the form is submitted, you will receive a Project ID# and a Sansin IRIS team member will reach out to you.
Please reference the IRIS ID # on all related correspondence to project service providers.
Thank you.