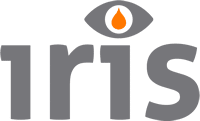 Backed by over thirty years of proven performance with large commercial, residential and mass timber wood buildings and structures, Sansin is the global leader in developing high-performance industrial and factory finishes that set the benchmark for environmentally friendly formulas.
Each of your buildings will have its own profile and specifications. No matter the type of substrate, finish or design, Sansin offers a wide range of fire retardants, wood primers, protectants, treatments and preservatives, and stains and finishes to get the job done right – and more naturally.
Sansin also offers architects and other professionals a unique program, called Sansin Iris, to help achieve coating quality and maintenance objectives. And, once the project is complete, we invite the owner to participate in SansinCare for personalized service on maintenance.
Contact us today at precisioncoat@sansin.com to use our personalized service and work with our professional sales team.
See Our Architectural Coatings Specifications – Sansin Iris (PDF)